CSK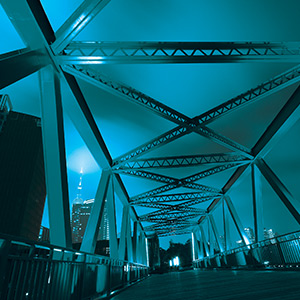 CSK are designers and manufacturers of steel structures for all types of construction with factories in Denmark and Latvia.
CSK were looking for a software to enable them to create small animations to aid us in the erection process. The older StruWalker system didn't allow them to do that. As CSK required animation as a feature in order to drive their project plans forward, it was time for a change.

The outputs of BIMREVIEW include exporting relevant data to data grids in Excel, producing print views and drawings and then this crucial feature of bringing all of this to life in animation format.
A revolution for their business
"For those who don't work with similar software, they really will find BIMREVIEW a revolution for their business" confirms Jacob Willumsen from CSK. As for what features are making the most difference to them? "It's definitely in the animation and the ability to view our IFC files."
Whole-heartedly Recommended:
Jacob said all the team are really satisfied with the implementation of BIMReview at CSK: "We would definitely recommend BIMREVIEW to others in the industry. It really is excellent software that's having a positive impact. It demonstrates a good understanding of complex structural buildings and translates this well into visualisation tools."